Carriage Derby Racing
A first for the Kingston Trials: Carriage Derby Racing. We welcome an eastern, more genteel version of the Chuck Wagon Racing, lead by Jackie Shute and her gang. Noon, Saturday, August 12.
Marjory Lakins will be driving Chance, her 11-year-old miniature horse. Marj and Chance, who live just outside of Kingston, love to go quickly.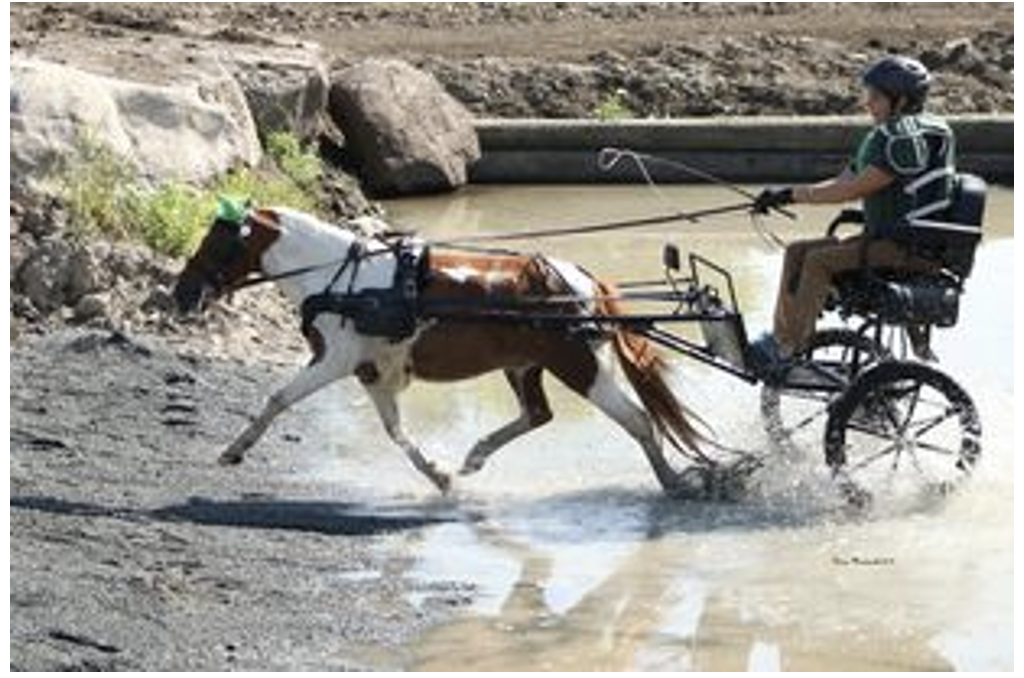 ---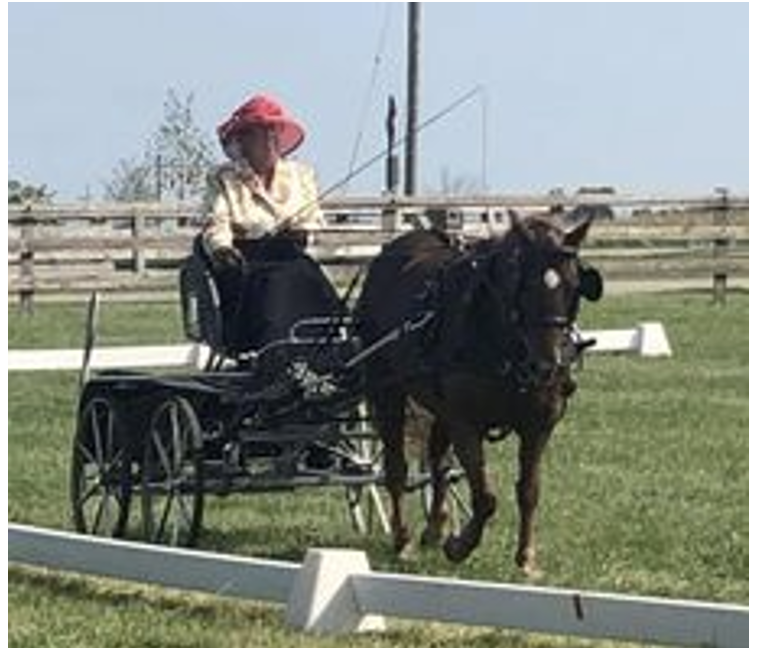 Tina England will be driving her "little red Ferrari." She has been driving for a number of years, everything from 32-inch miniature horses to 17'2 hand Dutch Harness horses, in formations including single, pair, tandem, four in hand, and unicorn. The horse she is driving today is a medium pony, her favorite height to drive.
---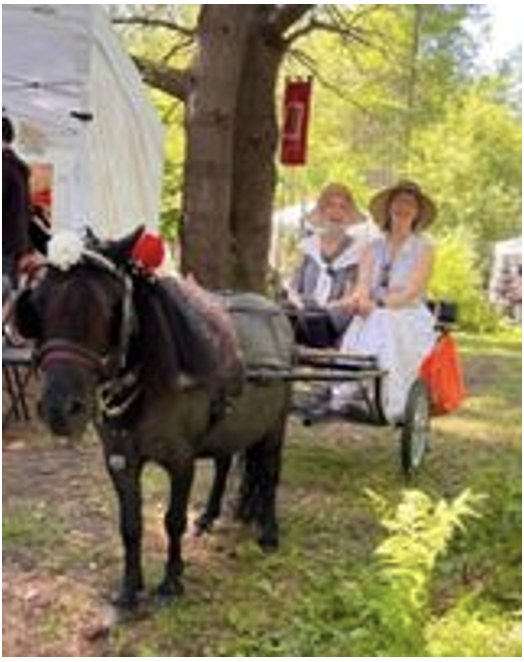 Belinda Betz will be driving Levi, a 9-year old blue roan gelding who travels country roads and trails and attends artisan events, including the upcoming Kingston Fall Fair. Belinda and Levi enjoy life on their hobby farm in South Frontenac. Levi keeps company with three miniature buddies, a flock of sheep, and Tommy, the border collie who keeps order at the farm. They are pleased to attend the Kingston Sheepdog Trials this weekend and wish everyone a fun-filled experience.
Jackie Shute, who hails from Campbellford, Ontario, will be driving "Levi," a 22-year-old Hackney x Welsh large pony. They run Austringers Haven Farm, which hosts a Combined Driving Trial. Jackie and Levi have competed for the past 14 years in pleasure driving, combined driving, and derbies. Levi is four-year champion derby pony at Brooklin Fair! In the picture, Sarah Shute serves as navigator on the back of a carriage that was imported from Sweden and is especially made for derby and combined driving.